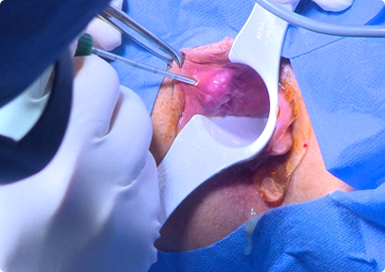 Hemorrhoids
Hemorrhoids is a very common anorectal disease defined as the symptomatic enlargement and/or distal displacement of anal cushions. The most common symptom of hemorrhoids is bright red blood covering the stool, on toilet paper or in the toilet bowl. Hemorrhoids are found both in men and women. About half of all people have hemorrhoids by age 50.
LASER Treatment of Piles
Laser treatment of Haemorrhoids is a new, highly effective, scientifically proven procedure with much more precision and accuracy.
A LASER hemorrhoidectomy is a procedure that employs laser energy for the treatment of hemorrhoids. When this treatment is applied, a Diode laser is used which leads to reduction in blood supply to Anal Cushions, Shrinkage of piles mass and coagulation.
Advantages of Laser Surgery
Minimal Pain
Least Risk of Complications
Least Tissue Trauma
Absolutely blood less
Short Hospital Stay
No Post Operative Dressings